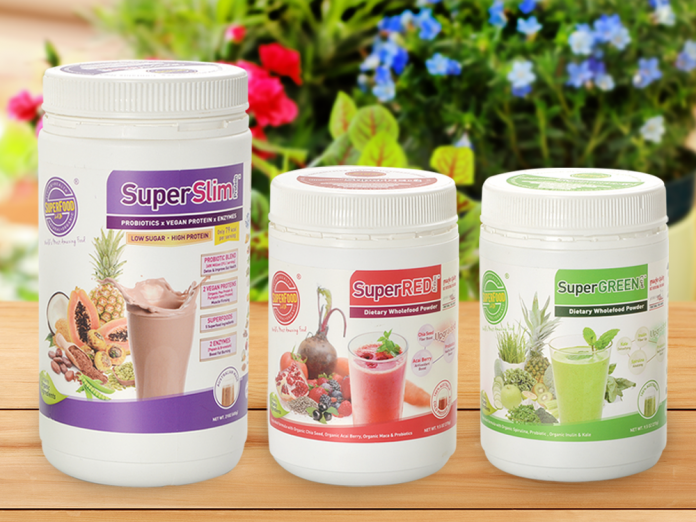 Most people have a tight life schedule; they want to take care of their body but lack time. Some nutritional supplements and drinks come in handy to help maintain a healthy lifestyle! Superfoods are nutrient-rich and are easily absorbed by the body, which can greatly improve health and prevent disease. These three healthy powder drinks have targeted effects for inside out. They help clear toxins, improve skin quality and achieve weight loss goals. Delicious, easy to mix and carry, it is definitely a daily supplement for urbanites!
SuperGreen pH 7.3
Contains 28 sources of alkalizing ingredients and greens, such as kale, spinach, flaxseed powder, etc., can enhance the activity of detoxification enzymes, excrete toxins in the body, regulate body acid and alkali, strengthen immune function, prevent cell variability.
Detox
Balance body pH
Clear acne
Fight hypertension, high cholesterol and high blood sugar
Improve metabolism
Promote digestive health
Weight management
SuperRed Antiox
Goodness from 26 sources of super antioxidant ingredients, including super antioxidant fruit acai berry, chia seed, beet and probootic blend. They all greatly stimulate collagen growth, promote blood circulation and unleash natural glowing skin.
Anti-aging
Anti-oxidation
Promote blood circulation
Stimulate collagen growth
Improve skin elasticity
SuperSlim Protein
Specifically formulated with superfoods, probiotic cultures, plant enzymes and vegan proteins. The organic raw cocoa powder inside completely retains the natural enzymes and antioxidants of cocoa beans, effectively accelerates fat burning, increases satiety, reduces the intake of high-fat and high-sugar foods, and helps integrate your ideal weight loss goal.
Accelerate metabolism and dissolve stubborn fat
Improve intestinal peristalsis
Detoxification
Improve immunity and other functions
Increase satiety
Effectively repair cells in the body and increase muscles after exercise
SUPER FOOD LAB Healthy Powder Drink
$419~439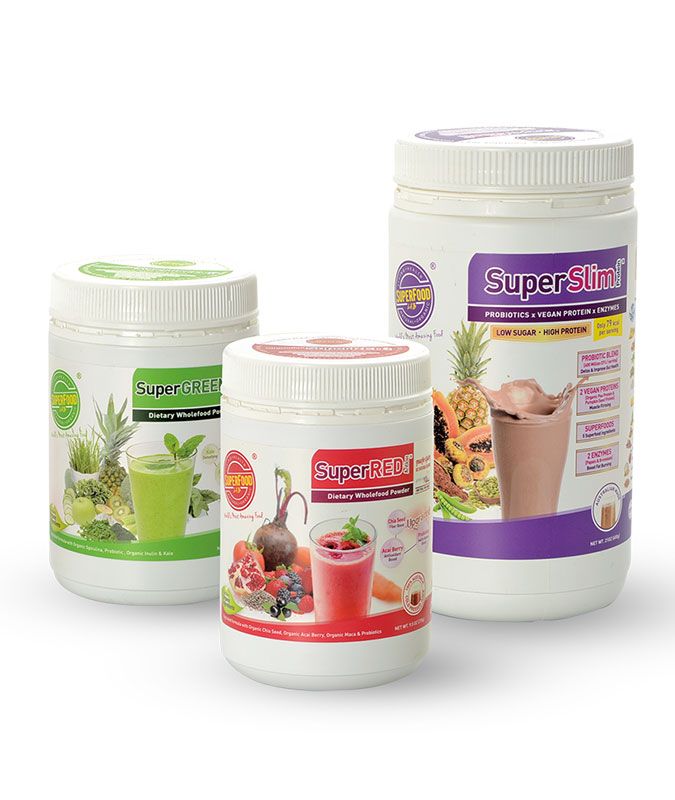 Available at TabeRu-Ru (Snack Food) in all stores
Promotional period until 23/6/2019
*All prices are subject to change without prior notice