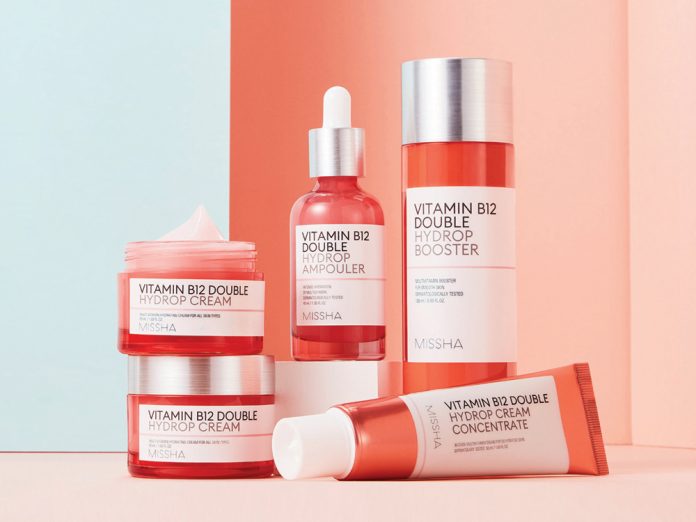 Don't think that in humid weather, you can be lazy in hydrating your skin. No matter what season, moisturizing and locking water are essential in women's daily skincare routine! MISSHA Vitamin B12 Double Hydrop Series contains vitamin B12 and a variety of natural vitamin complex to inject energy into the skin, awaken tired and dull cells, thus enhance skin absorption and water storage. At the same time, it can strengthen your skin barrier, thoroughly improve and prevent any dry-related problems, hydrating up to 72 hours! Definitely an all-purpose hydrating treatment! Low sensitivity formula without 9 types of preservations and paraben**, suitable for all skin type.
Main ingredients:
Vitamin B12: Strengthens the skin's own resistance and brings the skin back into balance
Multivitamin Complex (B4, B5, B7, B8, B9, E): Protects the skin and leaves it greasy
Sea Buckthorn extract: Moisture deluxe
Ceramide: Moisture storage in the depots in the depth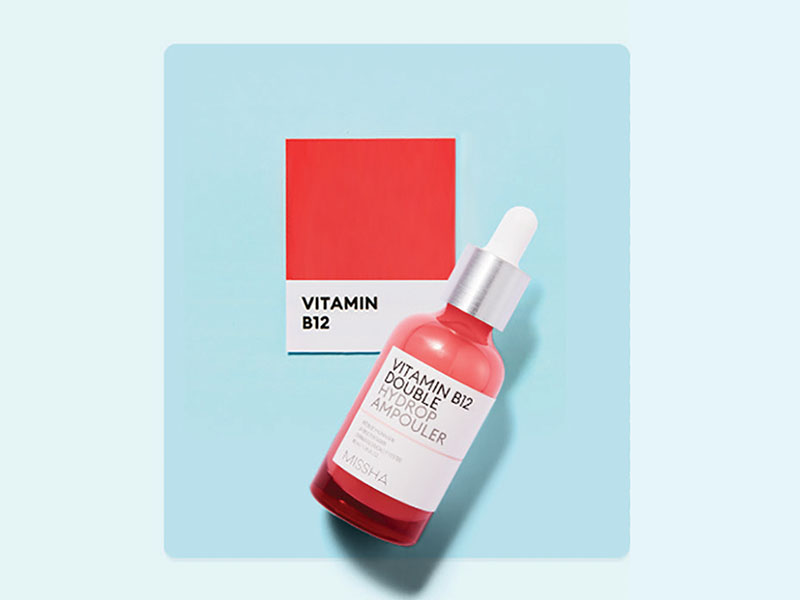 MISSHA Vitamin B12 Double Hydrop Ampouler
Decomposes vitamin B12 into ultra-fine particles, so that nutrients and moisturizing ingredients are quickly injected into the skin. Deeply moisturizing, strengthening the skin barrier, enhancing the thoroughness and reshaping healthy skin.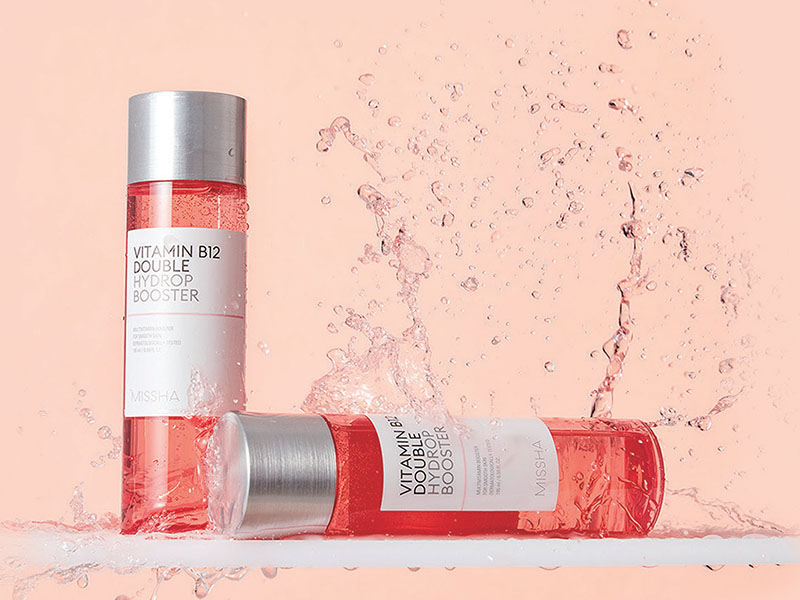 MISSHA Vitamin B12 Double Hydrop Booster
The first step in hydrating skin care is to use toner, which can improve the skin condition, awaken tired skin, bind moisture to the skin, which will help the following skin care products to be absorbed more easily.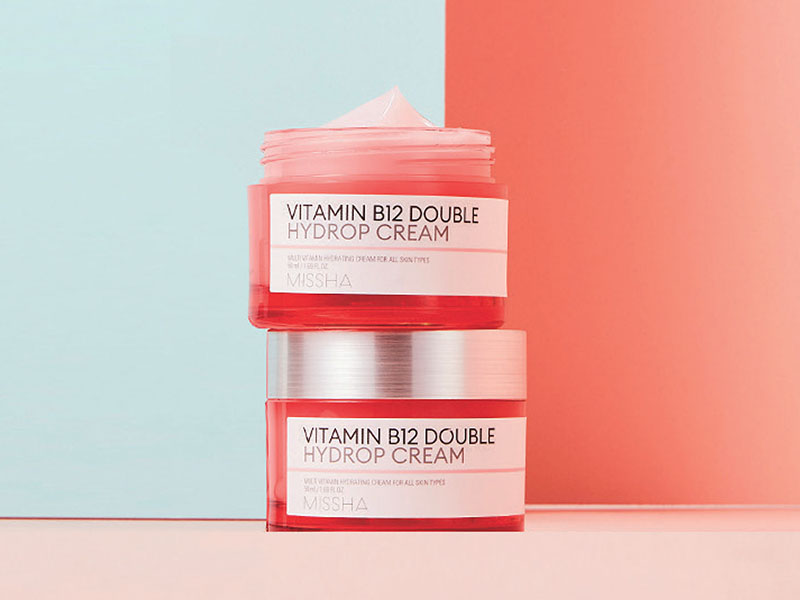 MISSHA Vitamin B12 Double Hydrop Cream
Light and sleek, it gives the skin the most intimate care, locks the moisture tightly, and restores the skin to a silky hydration. It also helps balance dry and sensitive skin with unprecedented shine and smoothness.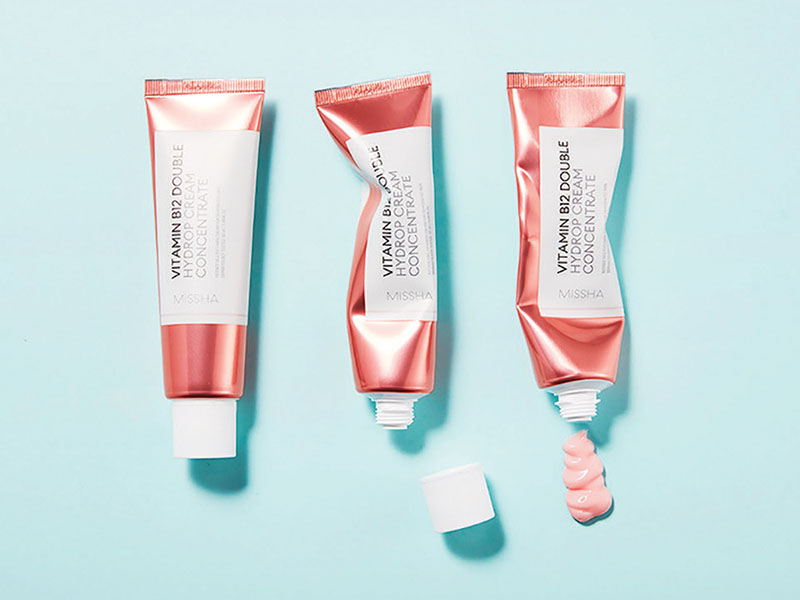 MISSHA Vitamin B12 Double Hydrop Concentrate Cream
Designed for dry and tired skin, it can enhance hydration and improve the overall condition of the face in a short time. It effectively moisturizes the skin, restores elasticity and fullness, and makes the makeup more uniform when applied, creating a calm and clarified complexion.
*Free of Benzyl Alcohol, Triethanolamine, BHT, and Paraben 6: (Methylparaben, Butylparaben, Ethylparaben, Propylparaben, Isobutylparaben, Isopropylparaben)
*Dermatologically tested
Moisturizing MIX & MATCH for All Skin Type
Different skin types need to be taken care of in different ways. Mo matter you have sensitive skin, mixed skin or extremely dry skin, as long as you use the right product, you can build up a great foundation of the skin, and have the goddess-like moisturizing finish at any time!

MISSHA Vitamin B12 Double Hydrop Ampouler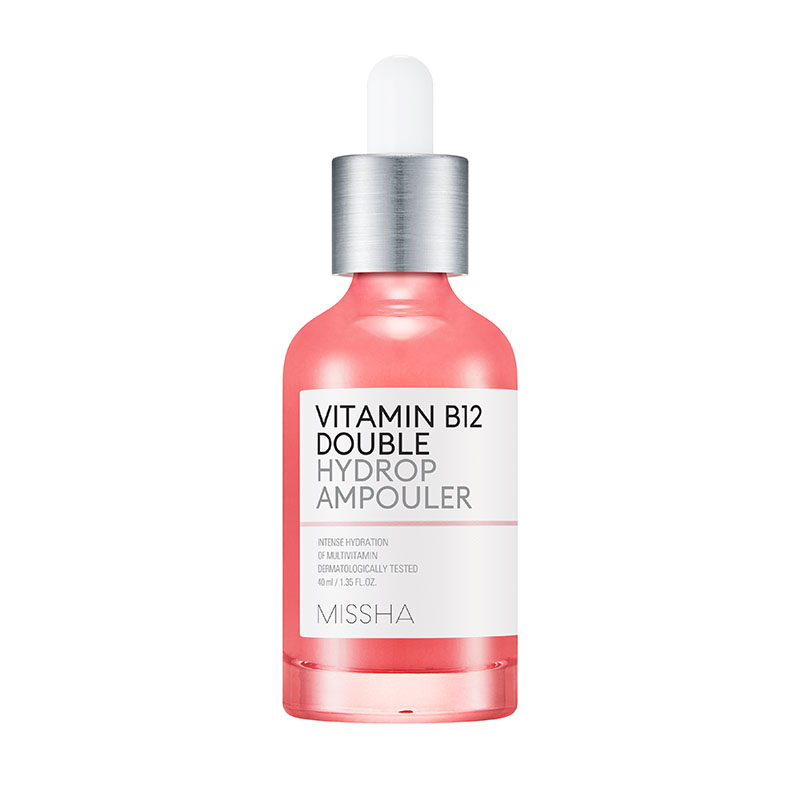 MISSHA Vitamin B12 Double Hydrop Booster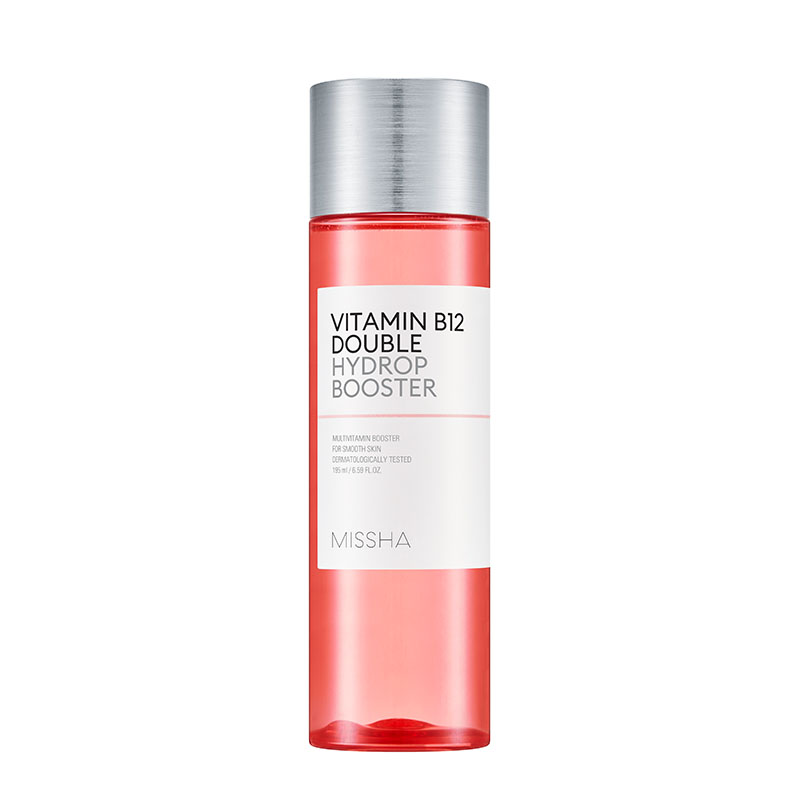 MISSHA Vitamin B12 Double Hydrop Cream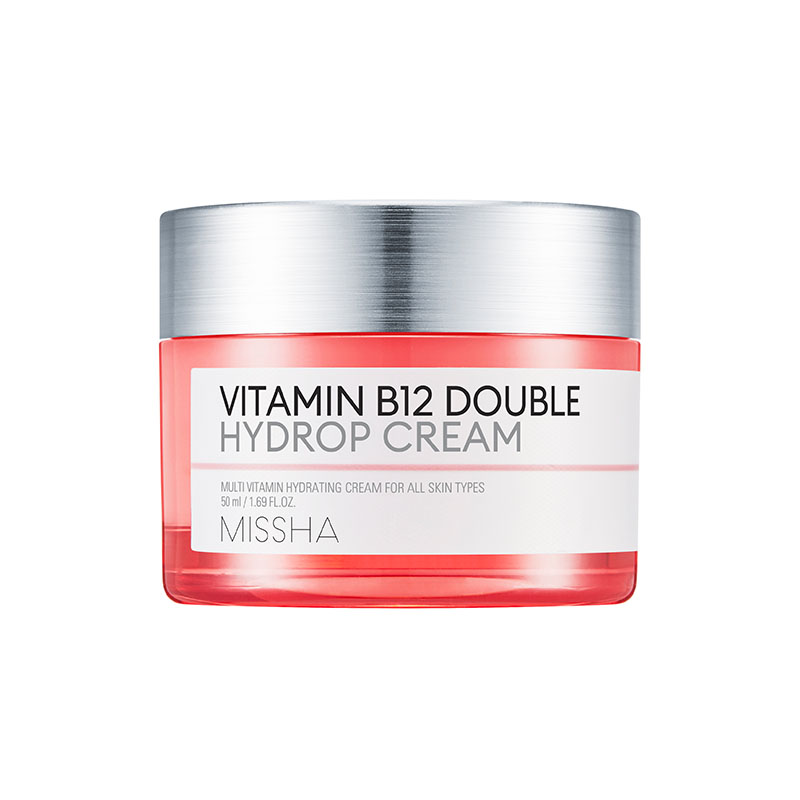 MISSHA Vitamin B12 Double Hydrop Concentrate Cream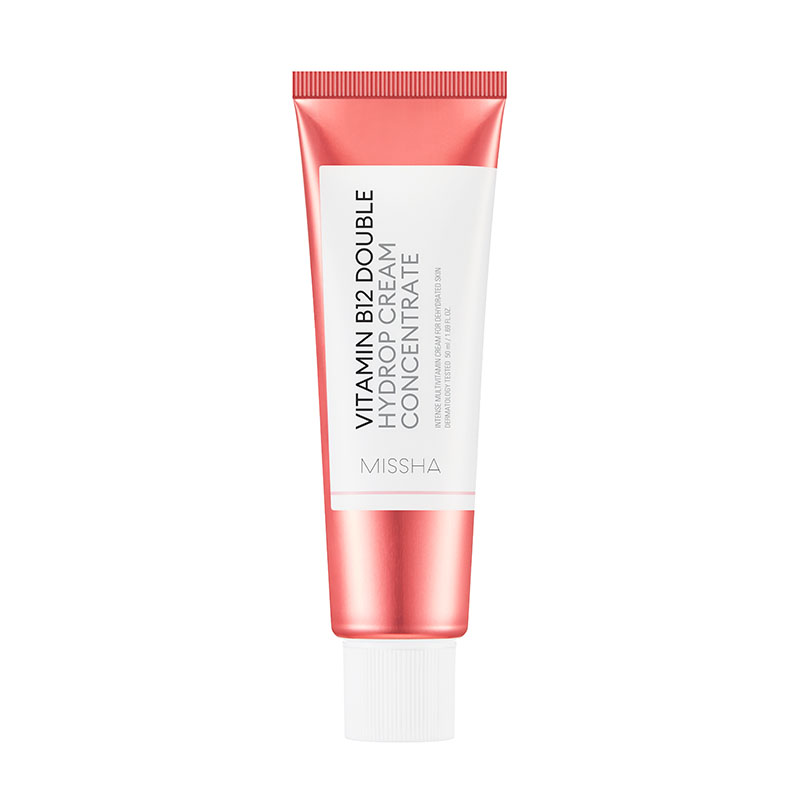 Available at MISSHA counter in Tsuen Wan store
*All prices are subject to change without prior notice