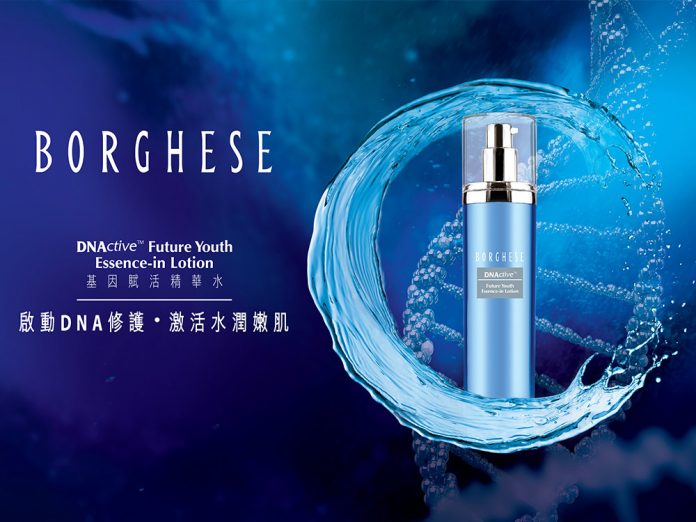 Entering Fall and Winter, the weather starts to be cool and dry, making our skin dehydrated and the signs of pre-mature aging like rough, dull and loose skin pop up.
Thanks to the advanced Swiss bio-technology, BORGHESE specially designed the DNActive™ Future Youth Essence-In Lotion for Asian skin, fusing the ultra- richness of an essence and the lightness of a lotion, making your skin look supple and radiant and combating aging issues. Let's welcome the dry weather confidently!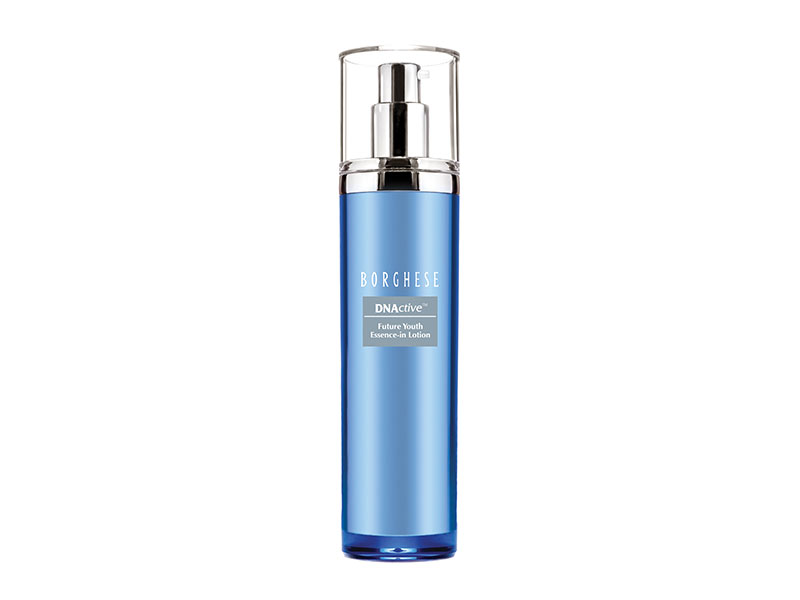 3 Unique formula of DNActive™ Future Youth Essence-In Lotion:
I. Lentil seed extract resolves the root of large pore and rough skin
Lentil seed extract contains oligosaccharide which improves enlarged pore and control the production of sebum, promoting exfoliation and strengthening your collagen from the inside out. Hence, it improves deformed and loose pore. 34 Asians aged from 22 – 26 years old used the Essence-In Lotion twice a day for 28 days successively, it is clinically proven that their pore is 62% smaller obviously and their skin is 23% less rough.
II. New generation of natural "Ceramide" , lock up your moisture swiftly
Ceramide, extracted from wheat, does not reply on any liposomes. Nutrition can permeate through your skin and hence restore the skin cell, making your skin replenished and refined with a silky translucent glow.
III. 3 botanical cells – natural nutrition for strengthening skin
3 botanical cells – Daphne Vita Sense, Vita Freeze and BioNymph Peptide awake your skin DNA and raise your skin defensing ability. Unique moisturizing complex helps to adjust skin pH value and the alcohol-free formula does not contain preservatives like paraben. The tiny molecule can permeate into skin promptly, raising your skin's nutrition absorbing ability.
Using the Essence-In Lotion together with DNActive™ Future Youth, making your youthful skin reappear radiantly and smoothly.
BORGHESE DNActive™ Future Youth Essence-In Lotion
Available at BORGHESE COUNTER in Tsuen Wan store
*All prices are subject to change without prior notice.